Bellevue Senior High School


Class Of 1970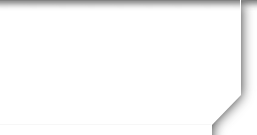 Scholarship Information
Class of 1970 Memorial Scholarship
Criteria
Candidate must be a graduating senior of Bellevue East High School who is interested in pursuing a higher education in Liberal Arts or a Trade School.
Candidate must have a history of community service involvement and provide a list of that involvement and approximate hours spent in each project for the past three years.
Candidate must be active in extracurricular activities or job and provide a list of those activities or jobs for the past three years.
Candidate must have a minimum B grade point average.
Candidate must complete the Bellevue Public Schools Comprehensive Scholarship Application.
Candidate must write a short essay about his or her proposed field of interest and the importance to the candidate of pursuing that interest.
Candidate must submit 2 Letters of Recommendation – 1 from a teacher or coach; 1 from an employer or community leader.
Candidate must register and be accepted by an accredited college or university or trade school, public or private, anywhere in Nebraska for the school year immediately following graduation from Bellevue East High School.
The award will be a $1,000 stipend to be applied to tuition or room and board.
Method of Payment
The scholarship winner must provide proof of college, university or trade school enrollment: i.e. cancelled check or receipt, dormitory room deposit receipt, a receipt signifying that a fee has been paid to the Bursar or a certificate of registration to the Coordinator of Student Services.
The Director of Fiscal Affairs will issue the payment to the scholarship winner.
A slip of notification will be given to the student at the time of the award. Payment by check will be made upon completion of the verification process.
Notification to Donor
Notification to the Donor shall be made, which shall include the name of the recipient, a recent (or senior class) photograph of the recipient, a copy of the recipient's BPS Comprehensive Scholarship Application and a copy of everything submitted with the application (lists, short essay, etc.). Notifications shall be sent to Joyce Reimer and Vickie Seemann.
Fund Management
Joyce Reimer will maintain the account containing donated funds from all donors. The account will be designated as "Bellevue Public Schools Class of 1970 Memorial Scholarship."
All donations to the fund should be made payable to Joyce Reimer and mailed to 2107 Washington St., Bellevue, NE 68005. Please be sure to make the designation on your check to the Class of 1970 Memorial Scholarship so the money goes into the correct account.
Any questions you may have, please contact Vickie Seemann at vickie@nebtrucks.com.