Bellevue Senior High School


Class Of 1970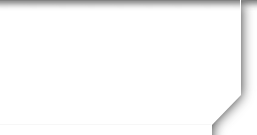 John Lemon
Profile Updated:
September 14, 2020
| | |
| --- | --- |
| Residing In: | Midway, UT USA |
| | |
| --- | --- |
| Spouse/Partner: | Raneva Fish Lemon |
| | |
| --- | --- |
| Occupation: | Took the vow of poverty and retired. 2018 still retired and warmer than room temperature |
Children:
Jon-Howard Lemon born 1989 (26)
Lina Barbaros born 1989 (26 Adopted)
| | |
| --- | --- |
| Military Service: | Air Force Reserve 1981-2002 |
Comments:
Since I retired I have been active logging frequent flyer miles with the VA in Salt Lake City. The Salt Lake VA takes good care of us veterans. I can't complain. I enjoy going to the VA hospital and while waiting for my appointments talking to the other veterans. It doesn't matter what period of US history we served we all seem to have a common bond that joins us together as a band of brothers by different mothers. In 2015 my VA doc told to me I needed to lose some weight so I'd feel better. At the time I weighed 315 lbs. I know some of you are surprised because I was so skinny in high school. But I took his counsel to heart and now weigh 243 with 40 more lbs to go.
School Story:
Grew up as an Air Force Brat. After I graduated from high school, served an LDS Mission to North Carolina-Virginia. Came home attended Weber State College, graduated in English, French and Spanish. After graduated from College served 2 years in the Peace Corps in West Africa. Came home joined the Air Force Reserves and got married about the same time. Spent most of my time deployed; 28 countries on 5 continents. Did time in the Sandbox. Retired in 2002. Got involved in private security and private investigations. October 12 last year took the vow of poverty and retired. Now I do family history research, write, travel with my wife and son and keep the road hot between my house and the VA hospital in Salt Lake. My father-in-law passed away in March of 2016. We had his house in Heber City, remodeled so we could move into it in September. It's about twice the size of our old home in Midway.We moved in October. In November my wife broke both her hips. So I had to do most of the moving myself. Thank goodness for neighbors, friends and family. It was good in that we got rid of a lot of junk and i lost 35 lbs.This year began with me falling on the ice, tearing my Achilles tendon, my calf muscles, and my daughter moving to Florida. She was tired of the snow and the cold. My son finally found a college he likes; BYU-Idaho online. He is also starting his own business. Now if he can find a girl who likes him and is willing to give us grand-kids we'll be set for our golden years. It's interesting to see that I'm not the only one with white hair and a spare tire around my girth. In 2016,, my father-in-law passed away and in the will he gave us his house. So in November that year, after my brother remodeled it, we moved into our house. Now I keep myself busy with tai chi, visits to the VA in Salt Lake City, and writing. I post all of my stuff on academia.edu.