Bellevue Senior High School


Class Of 1970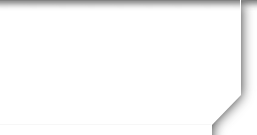 Denise Rutledge Batchelor
Profile Updated:
March 26, 2020
Children:
Edward, born 1970
Jacob, born 1973 - 1991
Amy, born 1974
Comments:
Just moved to Edmond, Oklahoma, my daughter and grandson live here. It is the first time I have lived close to them in years. I love it.

I am retired now but have been offered a job as a Quality Assurance Specialist with a company that contracts with the Federal Government. Sounds interesting, maybe after all this social distancing and the Covid 19 is over with, I will get to go back to work.
My memories of Louise are that of someone who had no limits to who she would befriend. She was always so nice to me and I really appreciated that; I had some rough times in High School, but she never failed to smile and have something nice to say.
When I first joined this group, I saw her there and again she just acted like the years melted away and was so welcoming to me.
Then we discovered that we both had a bond, one that no one else would even want to talk about, we had both lost children. It always helps to be able to talk to someone who has been through the same tragedy.
She was always gracious, with a beautiful spirit. I know she will be missed by her family and friends and by me.
~d